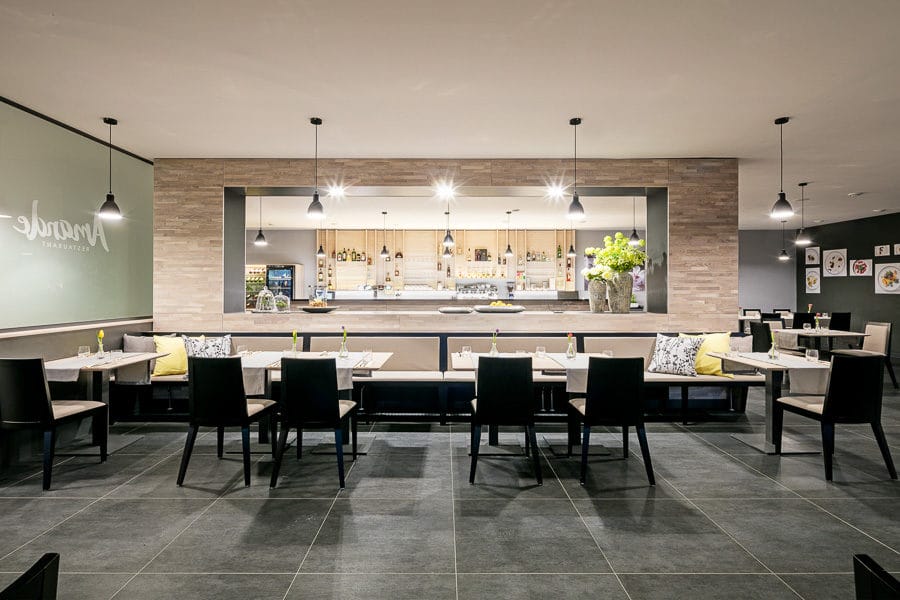 Experience gastronomy
Kitchen inspirated by the South Moravia region. All accompanied with great wines from local wine makers and friendly care by the our employes.
South Moravia is our gastronomic inspiration. Our chef prepare meals from fresh and local ingredients by the season. And don´t forgot taste some our homemade dessert made by our baker.  Or you can just stop by and enjoy beer and sports broadcasts. And good news for drivers: you will always be able to park here.
When you can visit us:
The address is 8, Husova St. Just a few steps from Hustopece main square – Dukelske namesti.
Look at how the others liked it here
Tak tento hotel mohu jen a jen doporučit. Hotel je krásně a moderně zařízený, jako bonus hodnotím možnost welnessu. Snídaně byly vynikající, na své si rozhodně přijdou i zastánci zdravého stravování. Restaurace taky na velmi dobré úrovni, ceny vyšší, ale rozhodně odpovídají nabízeným službám. Praktická ukázka, jak by to mělo vypadat :). Rádi se sem vrátíme.
Ottima la colazione! buona la posizione e ottimi i paesaggi! camera silenziosa e letti comodi!
Let us spoil you
with original meals from Amande Restaurant
Try our roast chicken thigh with almond stuff or duck confit with our original cabbage with homemade Winelade. Suitable Moravian wine will be suggested to your meal, according to your preferences, by our trained staff. That way your experience will be complex and unforgettable.

What if you are not really hungry? You can enjoy coffee with a homemade dessert from our baker or watch the sunset with a glass of wine in your hand on our roofed terrace.

Not even perfectly cooled beer from a bottle tastes as good…
… as the dewy glass of beer from our Pilsen beer house. As a standard, we offer both 11° and 12° beer, do not forget to ask for our beer specials: we always have some on tap. And you can order our pickled hermelin, that is a Camembert-type cheese, or roasted ribs to enjoy your beer.
Pub "Panský dvůr"
It is better to cheer on Jaromir Jagr or our biathletes with a group of friends watching the competition on our screen.
You will surely appreciate our outside seating area in summer months.
Not only for a good breakfast
Try an exclusive edition of marmalades from our kitchen, with 80 % of grape juice. You can choose from several original flavours. No needless preservatives and E numbers.
All our own products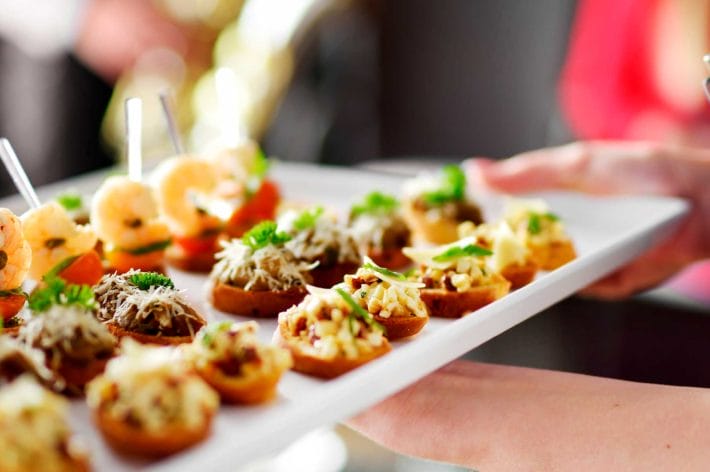 Catering
for any occasion
A barbecue party, original finger food, elegant French canapés, as well as Moravian specialities from pig-slaughtering. We will individually tailor and arrange refreshments for your company conference, family celebration or for your wedding day. Nothing can scare us, we have already gained enough experience.
enquire about catering
Gastronomic
events in the hotel